For a greener lifestyle - vitamin D3 from algae, dissolved in specially purified olive oil!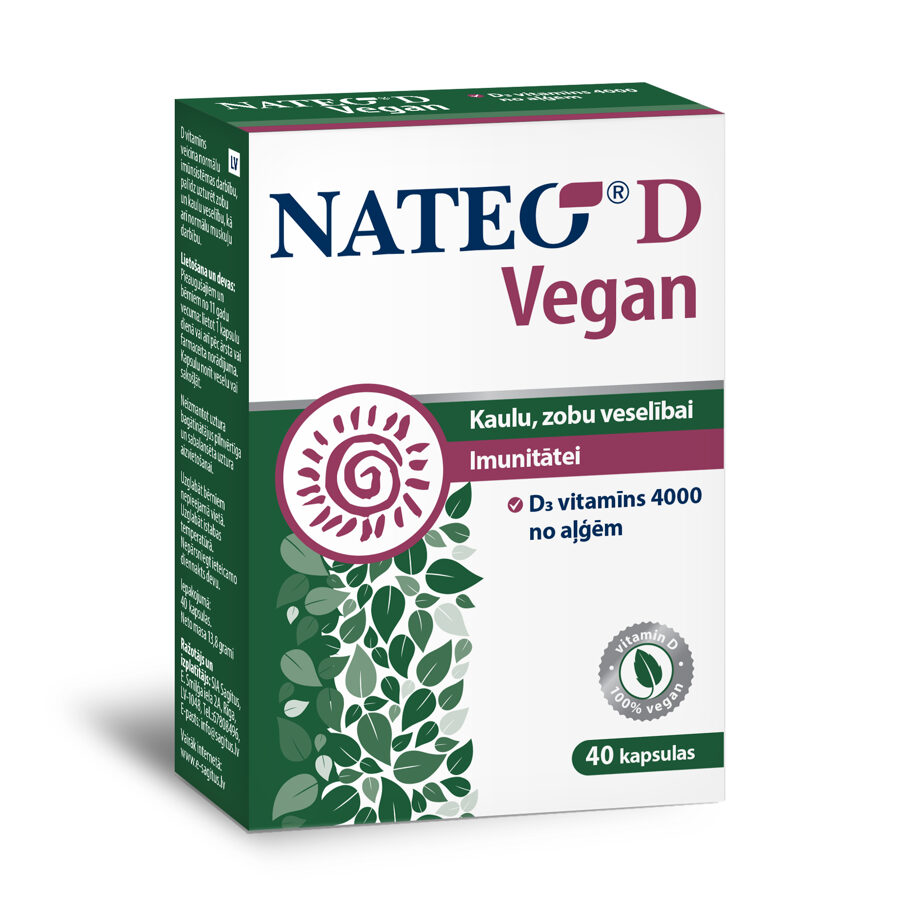 Nateo D Vegan is suitable for vegetarians and vegans to ensure the intake of the necessary amount of vitamin D3. One capsule contains 4000 IU of vitamin D. Suitable for adults and children from the age of 11.
Nateo D Vegan does not contain animal products, sweeteners, flavoring agents, colorants, gluten, or preservatives.
Obtaining vitamin D3 from algae is an environmentally friendly process. During this process, CO2 gas is not released. Additionally, the leftover algae can be further used for the further growing of algae.
Where to purchase? NATEO D vitamins are available for purchase in pharmacies, as well as in our online store: